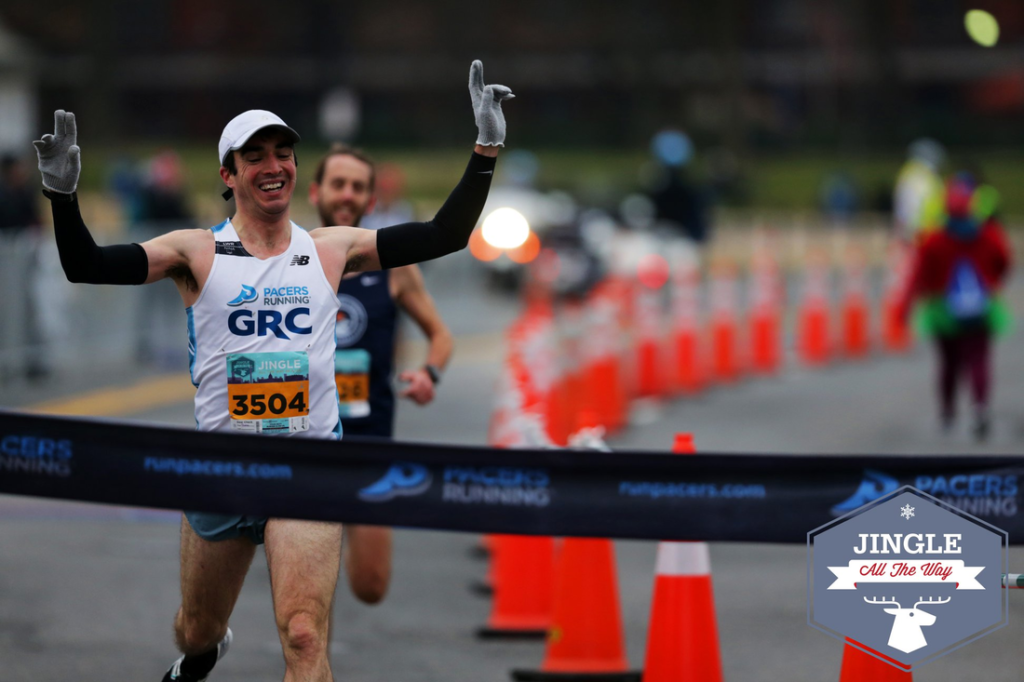 Tom was born in DC and ran locally for Gonzaga High School. He then ran collegiately at Fordham University in New York City. Tom recovered from injuries and ran the 1200 leg on Fordham's DMR that finished 4th at the Atlantic 10 Indoor Championships. He also ran the 1200 leg and split 3:05 on Fordham's DMR at the IC4A Indoor Championships.
After joining GRC in 2013, he began his goal to develop as a distance runner. Since then he has set personal bests in distances ranging from 1 mile to a half marathon. He attributes this success to the weekly workouts with teammates and Coach Jerry. His best recent performances are PR's in the 5K (Swarthmore Last Chance '19, 15:29.91) and the Half Marathon (Indy Monumental '19, 1:12:43). He also ran 4:26.73 in the Mile at the Boston U Valentine Invite in '20.
Tom lives in Washington DC and works as a tax accountant in Kensington.
Personal Bests:
800m – 1:57.10
1000m – 2:30.41
1500m – 4:00.78
3000m – 8:51.06
5000m – 15:29.91
10K – 32:29 (Road)
10 Mile – 54:03
Half Marathon – 1:12:43