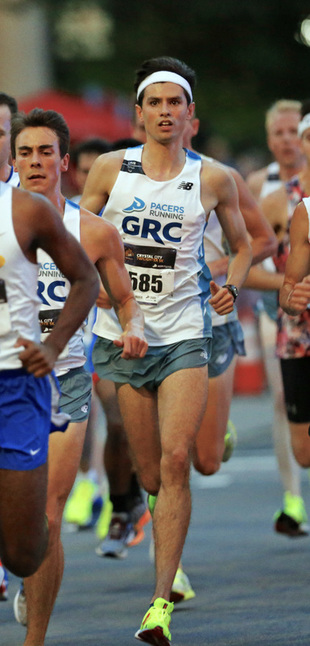 Cabell began his running journey with a brief two-and-a-half-year high school career at The Collegiate School in Richmond, Virginia, where he capped his résumé with individual titles in the 1600 and 3200-meter runs at the VISAA state championships in May of 2010, as well as a school-record-setting 4×800 relay.
Continuing his competitive running career as a cadet at the Virginia Military Institute, Cabell learned through experience the real difficulties of balancing the obligations and time commitments of the "real" world with his true passion for running. His modest improvements in college belie his love for his teammates and his appreciation for the metaphysically transformative power of training and competing in the Spartan conditions that life at VMI affords. ​
​Cabell has reached new levels of success with GRC, and running remains an integral part of his existential quest for self-identification and understanding: a journey that, unlike workouts, races, seasons, and other temporal-experiential constructs, has no end. Such a journey, however, must also be paired with a quest to run faster, in spite of its vanity. Alongside his running, Cabell is an avid outdoorsman, sailor, reader, writer, and philosopher. In his quotidian life, Cabell works on international human rights issues at the Department of State. While he enjoys the vibrant running environment that the District of Columbia provides, Cabell will always be a Virginian and a country boy at heart.
Website: https://cabellfrancis92.wordpress.com/

Personal Bests:
800m: 1:56.1 
1500m: 3:53.91
One Mile: 4:13.15
3000m: 8:38.68
5000m: 14:41.69
8000m: 25:05.13
10000m: 31:35
Half Marathon – 1:12:02